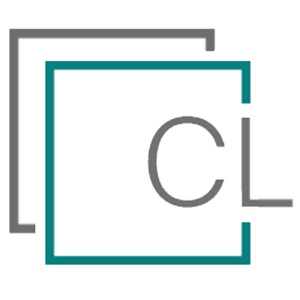 Privacy Policy
This privacy policy applies to the use of this website (including data obtained through this website) only.
Website Privacy Policy
Charles Lyndon is committed to protecting the privacy of our website visitors.  This Privacy Policy explains the data which we may collect when you use our website, what we will do with it and the measures which we will use to protect its security.  We will hold and process the data in accordance with the terms of the Data Protection Act 2018 and the General Data Protection Regulation (EU) 2016/679 as amended or updated from time to time ("Data Protection Regulations").
Charles Lyndon Limited ("Charles Lyndon") is the data controller of the personal data collected from you through this website and will be responsible for determining the extent and means of any processing of that data.  Charles Lyndon is registered with the UK Information Commissioner's Office under Registration Number: ZA169163.
This site is maintained and operated by one of Charles Lyndon's third party partners who provide services to Charles Lyndon and process personal data as data processor for and on behalf of Charles Lyndon.  All third party partners who process data for us are registered with the UK Information Commissioner's Office.
Please note, all outgoing emails from Charles Lyndon are tracked to provide details of the email's journey and reception by the user. This data helps us ensure all communications are clear and effective.
Data collection from our website and how we use it
In using our website or corresponding with us via our contact email address, you consent to our collection, use, disclosure and international transfer of any personal information which you choose to provide on the terms of this Privacy Policy.
Registration of interest – When you register your interest in joining any of our claims/receiving further updates, you will be asked to provide certain personal information, such as your name and email address.  We will only use this information to contact you regarding your claim and will not use it for any other purpose other than to fulfil legal or regulatory obligations if necessary.
Identity check for registration – If you choose to join one of our claims, as part of the engagement process one of our third party providers will use the details which you provide to us to carry out a search with a Credit Reference Agency for the purposes of verifying your identity to comply with regulatory requirements.  To do so the Credit Reference Agency may check the details you supply against any particulars on any database (public or otherwise) to which they have access.   A record of the search will be retained by the Credit Reference Agency. This check will show as an 'identity search' on your credit file – this is not the same as a credit check and has no negative impact on your credit file.  If you have any questions regarding the electronic verification process, please email us at info@charleslyndon.com.
Website analytics – You are not required to provide any personal information when you browse our website unless you choose to contact us and voluntarily provide information to us, however certain data may automatically be provided about your use of the website.  This may include your computer's browser type, operating system and IP address, as well as the date and time of your visit, geographical location and information about your navigation and use of the website and pattern and length of use and any referral source.  This data is aggregated and anonymised so that it will not contain any personal data from which any individual can be identified. This information will be used by Charles Lyndon and our third party data processors for evaluation of site use, assessment and improvement of site performance and improvement of the functionality and will not be used for any other purpose. We may share this information with third parties appointed to assist us in the maintenance, operation and analysis of the use of the website.   For further information about how we use Cookies and the choices you may have, please see our Cookies Policy below.
How we will hold your data
The information you provide will be held securely by Charles Lyndon and/or other appointed data processors using appropriate security systems to protect the confidentiality and integrity of your information from unauthorised access and disclosure.
All information you provide to us via the registration page will be processed in accordance with the Data Protection Regulations and as set out in this Privacy Notice.
Although we do our best to ensure the security of your personal data and to use only reputable service providers, unfortunately no information system can be 100% secure and we cannot guarantee the absolute security of your information.  In particular, we will not be responsible for the security of any information which you transmit to us over networks that we do not control including the internet and wireless networks.  We have in place procedures to deal with any suspected personal data breach and will notify you and any applicable regulator of a breach where we are legally required to do so.
If you use a link on our website to visit another website, your privacy will not be protected in accordance with this policy.  You will need to check that website's own privacy statement.  We make no representation as to the accuracy or any other aspect of information contained in other websites.  Although we look to include only quality, safe and relevant external links, users are advised to adopt a policy of caution before clicking any external web links.
Sharing your data with third parties
It may be necessary to securely transfer your information to third party data processors to perform certain functions.  We may share your personal data:
with our employees, partners and consultants (whose details can be found in our Legal Notice) on a confidential basis where required for internal administration, compliance and other business purposes;
with third party providers who host the services on which our data is stored, our IT consultants and other suppliers of business and administrative services;
with third party providers for the purposes of money laundering and other compliance and reference checks and other fraud and crime prevention purposes; and
with our insurers and professional advisors as is necessary for the purposes of obtaining and maintaining insurance cover, obtaining professional advice, managing legal disputes and maintaining accounts records and financial audits.
Any information which we share with third-party providers will be pursuant to contractual arrangements which we put in place which require that the data is processed only in accordance with our instructions for specified purposes and applicable law or pursuant to any approved sub-processing agreement.
Charles Lyndon also reserves the right to disclose any information which it holds where necessary: (a) to appropriate courts, law enforcement authorities, governmental or regulatory authorities, if required to do so by law or regulation or by any governmental or law enforcement agency; and (b) in order to protect the vital interests of the data subject or of any other individual.
How long we will retain personal data
Where you provide your email address to contact you about the claim, we will retain this until the conclusion of the claim or when you notify us that you no longer wish to hear from us.   We will retain data where it may be required for Charles Lyndon to assert or defend any legal claims or to comply with our legal obligations, regulatory requirements and reporting obligations. We may also hold data in backup systems which are put in place to maintain the integrity of our IT systems for the minimum retention periods.
Your rights: to review, update, restrict the use of, and/or request erasure of your personal data
If you no longer wish to receive communications from us regarding the claim, you can let us know by sending us an email to info@charleslyndon.com.
Charles Lyndon has a legal obligation to ensure that any information which you provide remains accurate and up to date and we would ask that you contact us to update or correct your information if it changes or if you believe that any information that we have collected about you is inaccurate.  You have a right at any time:
to request details of any categories of personal data which we hold about you, the purposes for which we process the data and any third parties with whom it is shared. Provided the rights and freedoms of others are not affected we will supply you with a copy of the data;
to ask us to update or correct any personal information which we hold, object to or ask us to restrict the processing of that personal data for particular purposes. You may withdraw any consent you have previously given to us at any stage by notifying us by email to

 

info@charleslyndon.com

 

or using the other contact details below;
where the personal data is no longer necessary for the purposes for which it was collected, you may have the right to request that it be erased but this may be overridden where the data is necessary for other purposes including compliance with a legal obligation or in connection with potential legal claims;
to lodge a complaint with the UK Information Commissioner's Office who can be contacted avia their website

 

https://ico.org.uk/make-a-complaint/

 

or by telephone on 0303 123 1113.
If you wish to exercise any of your rights in relation to your personal data, please contact us by email or post using the contact details below.
Changes to this privacy policy
We may revise and update this Privacy Policy from time to time in order to reflect any changes to the way in which we process your personal data, changes in applicable legal requirements or guidance.  Please review this page periodically to ensure that you are aware of any change to its terms.
Cookie Policy
Introduction
Charles Lyndon may use cookies, web beacons, tracking pixels, and other tracking technologies when you visit our website [charleslyndon.com theiphoneclaim.com or any other Charles Lyndon owned domain], including any other media form, media channel, mobile website, or mobile application related or connected thereto (collectively, the "Site") to help customize the Site and improve your experience.
We reserve the right to make changes to this Cookie Policy at any time and for any reason. We will alert you about any changes by updating the "Last Updated" date of this Cookie Policy. Any changes or modifications will be effective immediately upon posting the updated Cookie Policy on the Site, and you waive the right to receive specific notice of each such change or modification.
You are encouraged to periodically review this Cookie Policy to stay informed of updates. You will be deemed to have been made aware of, will be subject to, and will be deemed to have accepted the changes in any revised Cookie Policy by your continued use of the Site after the date such revised Cookie Policy is posted.
This Cookie Policy was generated by Termly's Cookie Consent Manager.
Use of Cookies
A "cookie" is a string of information which assigns you a unique identifier that we store on your computer. Your browser then provides that unique identifier to use each time you submit a query to the Site. We use cookies on the Site to, among other things, keep track of services you have used, record registration information, record your user preferences, keep you logged into the Site, facilitate purchase procedures, and track the pages you visit. Cookies help us understand how the Site is being used and improve your user experience.
Types of Cookies
The following types of cookies may be used when you visit the Site:
Advertising Cookies
Advertising cookies are placed on your computer by advertisers and ad servers in order to display advertisements that are most likely to be of interest to you. These cookies allow advertisers and ad servers to gather information about your visits to the Site and other websites, alternate the ads sent to a specific computer, and track how often an ad has been viewed and by whom. These cookies are linked to a computer and do not gather any personal information about you.
Analytics Cookies
Analytics cookies monitor how users reached the Site, and how they interact with and move around once on the Site. These cookies let us know what features on the Site are working the best and what features on the Site can be improved.
Our Cookies
Our cookies are "first-party cookies", and can be either permanent or temporary. These are necessary cookies, without which the Site won't work properly or be able to provide certain features and functionalities. Some of these may be manually disabled in your browser, but may affect the functionality of the Site.
Personalization Cookies
Personalization cookies are used to recognize repeat visitors to the Site. We use these cookies to record your browsing history, the pages you have visited, and your settings and preferences each time you visit the Site.
Security Cookies
Security cookies help identify and prevent security risks. We use these cookies to authenticate users and protect user data from unauthorized parties.
Site Management Cookies
Site management cookies are used to maintain your identity or session on the Site so that you are not logged off unexpectedly, and any information you enter is retained from page to page. These cookies cannot be turned off individually, but you can disable all cookies in your browser.
Third-Party Cookies
Third-party cookies may be placed on your computer when you visit the Site by companies that run certain services we offer. These cookies allow the third parties to gather and track certain information about you. These cookies can be manually disabled in your browser.
Google Analytics
We use Google Analytics cookies to perform the follow:
Determine which domain to measure
Distinguish unique users
Throttle the request rate
Remember the number and time of previous visits
Remember traffic source information
Determine the start and end of a session
Remember the value of visitor-level custom variables
Control of Cookies
Most browsers are set to accept cookies by default. However, you can remove or reject cookies in your browser's settings. Please be aware that such action could affect the availability and functionality of the Site.
For more information on how to control cookies, check your browser or device's settings for how you can control or reject cookies, or visit the following links:
In addition, you may opt-out of some third-party cookies through the Network Advertising Initiative's Opt-Out Tool.
Other Tracking Technology
In addition to cookies, we may use web beacons, pixel tags, and other tracking technologies on the Site to help customize the Site and improve your experience. A "web beacon" or "pixel tag" is a tiny object or image embedded in a web page or email. They are used to track the number of users who have visited particular pages and viewed emails, and acquire other statistical data. They collect only a limited set of data, such as a cookie number, time and date of page or email view, and a description of the page or email on which they reside. Web beacons and pixel tags cannot be declined. However, you can limit their use by controlling the cookies that interact with them.
Contact Us
If you require any further information or would like to contact us with any queries or comments, please contact us using the contact details set out below.
Charles Lyndon, 22 Eastcheap, London, EC3M 1EU
0207 058 0050


To be kept up to date on the progress of the claim, please provide your details below: